Grateful Dead 1994 Minglewood Hockey Fall Tour s-Sided Rare Shirt
The Vintage Grateful Dead 1994 Minglewood Hockey Fall Tour 2-Sided Rare Shirt is a unique and visually captivating piece that pays homage to the Grateful Dead's iconic imagery while incorporating a playful twist inspired by hockey.
Front Design: The front of this shirt features the classic Grateful Dead skull logo, but with a whimsical addition. Atop the skull, you'll find a skeleton enthusiastically engaged in a game of Minglewood Hockey. Surrounding this central scene are hockey pucks, each lettered with a character from the words "GRATEFUL DEAD." This clever incorporation of the band's name into the hockey theme adds an extra layer of creativity to the design.
Back Design: On the back of the 1994 Minglewood Hockey Fall Tour shirt, the theme of hockey continues with two crossed hockey sticks, a symbol strongly associated with the sport. Flanking the sticks are two dancing bears, a beloved icon of the Grateful Dead's imagery. Above them, the shirt proudly displays "FALL TOUR NEW YORK CITY," indicating the time and place of this leg of the tour, while the number "94" firmly establishes the year.
This shirt perfectly captures the fusion of music and sports, a unique blend that was characteristic of the Grateful Dead's live performances. The imagery is both whimsical and nostalgic, making it an ideal choice for fans who want to commemorate the 1994 Minglewood Hockey Fall Tour. Wearing this shirt is not just a statement of appreciation for the Grateful Dead's music, but also a celebration of the band's ability to infuse their performances with joy, creativity, and a sense of fun.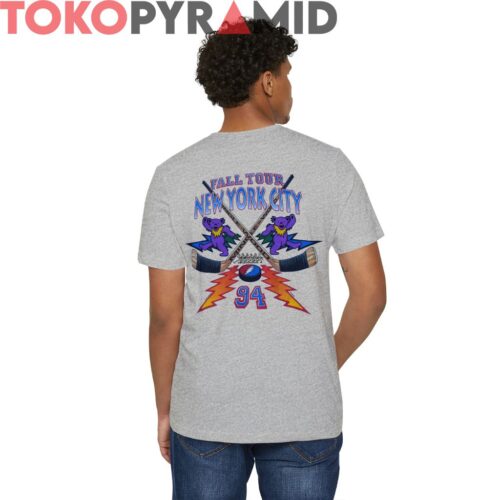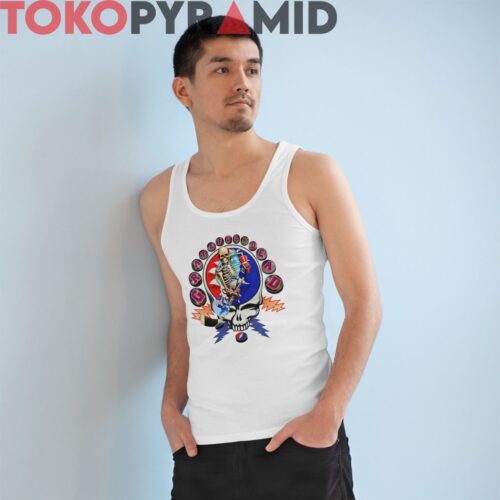 Product Tags: 1994, 2 sided, 90s vintage, Fall Tour, Grateful Dead, Minglewood Hockey, New York City
See more related products: Grateful Dead
Have a look at the detailed information about Grateful Dead 1994 Minglewood Hockey Fall Tour s-Sided Rare Shirt below!
Material
100% Cotton
Color
Printed With Different Colors
Size
Various Size (From S to 5XL)
Style
Hoodies, Tank Tops, Youth Tees, Long Sleeve Tees, Sweatshirts, Unisex V-necks, T-shirts, and more...
Brand
TokoPyramid
Imported
From the United States
Care Instructions

Machine wash warm, inside out, with like colors.
Use only non-chlorine bleach.
Tumble dry medium.
Do not iron.
Do not dry-clean.
Source: https://tokopyramid.com