1995 Jimmy Buffett Barometer Soup Shirt
Introducing the "1995 Jimmy Buffett Barometer Soup Shirt" – a shirt that's a musical blast from the past.
🎶 Musical Time Machine: This shirt is more than just fabric; it's a portal to a specific moment in music history. In 1995, Jimmy Buffett released "Barometer Soup," an album that epitomized his signature blend of breezy, tropical tunes and clever storytelling. When you wear this shirt, you're not just wearing clothing; you're stepping into the world of music as it was in that era.
🌴 Island Escape: The album cover art on the front of the shirt instantly transports you to a place where palm trees sway, and the ocean breeze gently ruffles your hair. It's a visual representation of the laid-back, carefree island lifestyle that Jimmy Buffett's music has become synonymous with.
👕 Comfortable Expression: Beyond its nostalgic design, this 1995 Jimmy Buffett Barometer Soup Shirt is a comfortable, everyday expression of your love for Jimmy's music. Whether you're a dedicated Parrothead or simply appreciate the soothing melodies and clever lyrics, this shirt lets you wear your musical passion with style.
So, embrace the past and celebrate the timeless tunes of Jimmy Buffett with the "1995 Jimmy Buffett Barometer Soup Shirt." It's a garment that bridges the gap between then and now, allowing you to carry the spirit of a musical era with you wherever you go. Don't miss the chance to relive the island magic – get yours today!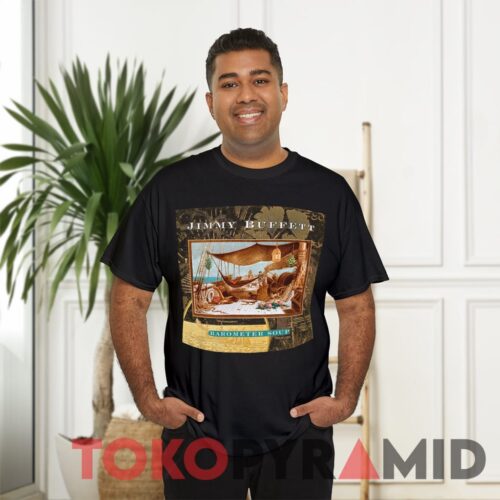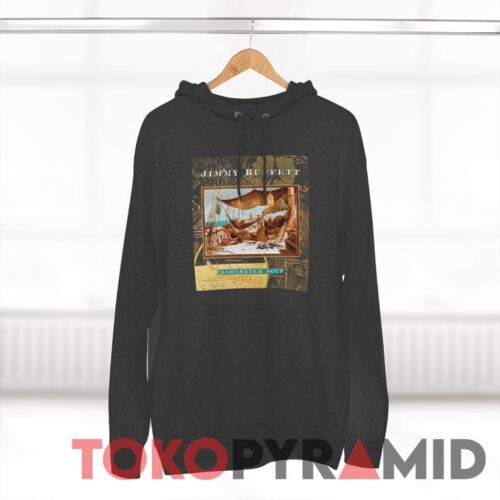 Product Tags: Barometer Soup, Caribbean Soul, Jimmy Buffett
See more related products: Jimmy Buffett
Have a look at the detailed information about 1995 Jimmy Buffett Barometer Soup Shirt below!
Material
100% Cotton
Color
Printed With Different Colors
Size
Various Size (From S to 5XL)
Style
Hoodies, Tank Tops, Youth Tees, Long Sleeve Tees, Sweatshirts, Unisex V-necks, T-shirts, and more...
Brand
TokoPyramid
Imported
From the United States
Care Instructions

Machine wash warm, inside out, with like colors.
Use only non-chlorine bleach.
Tumble dry medium.
Do not iron.
Do not dry-clean.
Source: https://tokopyramid.com