90s Vintage Grateful Dead Jack Straw Rare Shirt
The 90s Vintage Grateful Dead Jack Straw Rare Shirt is a unique and visually captivating piece of Grateful Dead merchandise. This shirt pays tribute to one of the band's iconic songs, "Jack Straw", and encapsulates the spirit of their music through intricate design.
Front Design: The Grateful Dead Jack Straw shirt's front design features the central image of Jack Straw, a scarecrow made of straw, suspended on a wooden post. This image is a direct reference to the character from the Grateful Dead song of the same name, "Jack Straw". The scarecrow is whimsically crafted from straw and exudes a rustic, folk-art charm. It's a visual representation of the character and story from the song.
Behind the scarecrow, you'll notice a guitar, symbolizing the musical aspect of the Grateful Dead's legacy. It adds depth and context to the design, highlighting the band's musical prowess. Perched atop the guitar is a crow, further connecting to the song's narrative.
Above this intricate scene, the words "JACK STRAW" are artfully arranged using straw-like elements, tying the entire design together.
Meaning and Significance: "Jack Straw" is a song that has been performed by the Grateful Dead in various live settings and holds a special place in their repertoire. The song's lyrics are filled with vivid imagery and storytelling, making it a favorite among Deadheads. The scarecrow, the guitar, and the crow all represent elements from the song, creating a visual homage to the band's music.
This Grateful Dead Jack Straw shirt is not just clothing; it's a piece of art that transports fans into the world of the Grateful Dead's music and storytelling. It's a must-have for collectors and fans who appreciate the band's ability to weave captivating narratives into their songs.
The 90s Vintage Grateful Dead Jack Straw Rare Shirt is a wearable tribute to the enduring legacy of the Grateful Dead and their ability to transform stories into songs that resonate with fans across generations. It's a true collector's item for those who want to carry a piece of the band's lyrical magic with them wherever they go.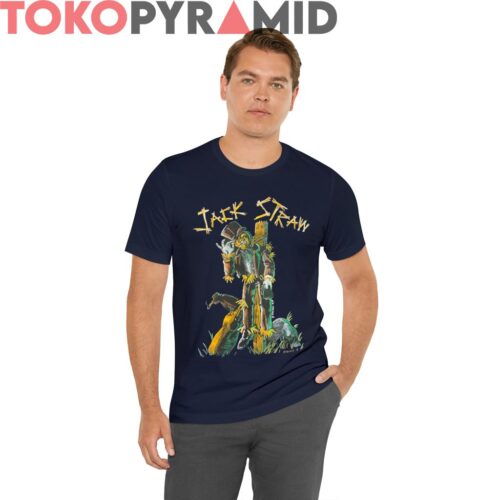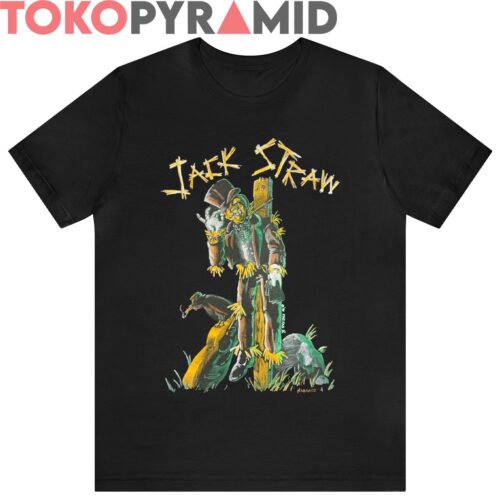 Product Tags: 90s vintage, Grateful Dead, Jack Straw
See more related products: Grateful Dead
Have a look at the detailed information about 90s Vintage Grateful Dead Jack Straw Rare Shirt below!
Material
100% Cotton
Color
Printed With Different Colors
Size
Various Size (From S to 5XL)
Style
Hoodies, Tank Tops, Youth Tees, Long Sleeve Tees, Sweatshirts, Unisex V-necks, T-shirts, and more...
Brand
TokoPyramid
Imported
From the United States
Care Instructions

Machine wash warm, inside out, with like colors.
Use only non-chlorine bleach.
Tumble dry medium.
Do not iron.
Do not dry-clean.
Source: https://tokopyramid.com