Vintage Buffalo Bills 2020 AFC East Champions T-shirt
Celebrate a monumental moment in Buffalo Bills history with our Vintage Buffalo Bills 2020 AFC East Champions T-shirt. This shirt pays homage to the incredible journey that led the Bills to their first AFC East championship in over two decades.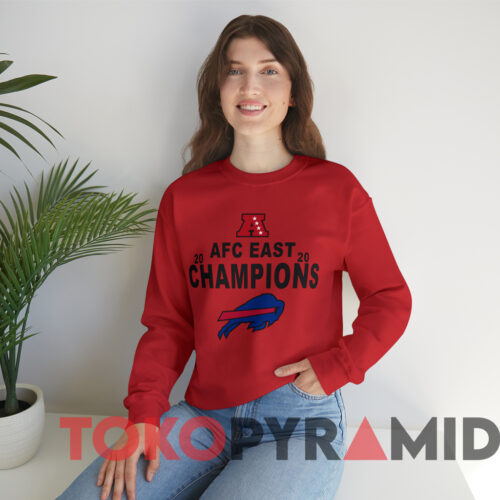 The design of this shirt is a nod to the iconic plays and unforgettable moments that defined the 2020 season. It captures the passion and determination of the team, reflecting the force, grit, and heart that carried them through the season. This shirt is more than just a piece of clothing; it's a fashion statement and a tribute to the franchise's enduring spirit.
The Buffalo Bills' fanbase is legendary, and this design is a way to connect with like-minded fans who remember the rich history of the team's glory days. It's a symbol of pride and a celebration of an era that brought football back to life in Buffalo.
This shirt captures the essence of that triumphant season and the spirit of Bills Mafia. Whether you wear it to the stadium or around town, it's a conversation starter and a piece of history that deserves to be cherished. Show your support for the team and relive the magic of the Buffalo Bills' 2020 AFC East championship with this vintage-inspired design.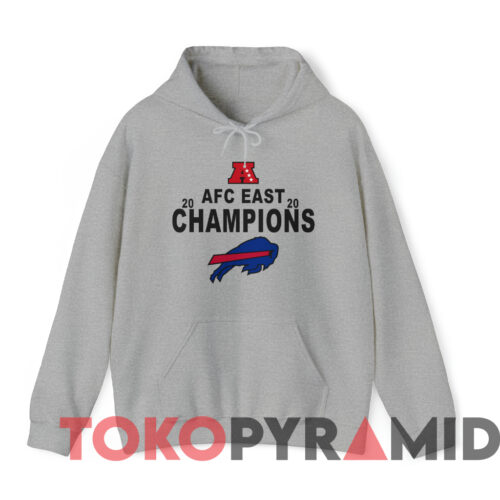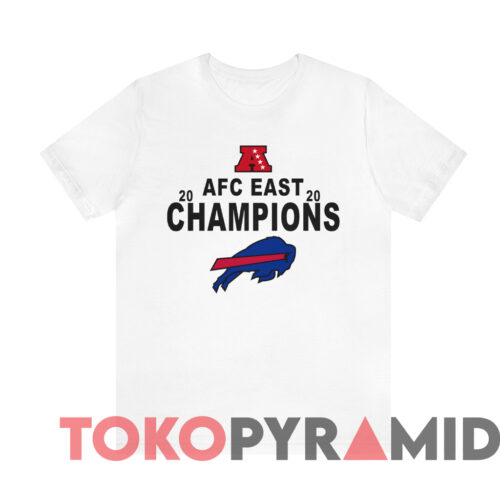 Vintage, Buffalo Bills, 2020 AFC East Champions, T-shirt, history, design, iconic plays, unforgettable moments, championship, season, passion, determination, force, grit, heart, clothing, fashion statement, tribute, franchise, enduring spirit, fanbase, legendary, connect, fans, rich history, glory days, symbol, pride, celebration, era, football, Bills Mafia, stadium, town, conversation starter, history, support, magic, vintage-inspired design, 2020 AFC East Champions, Buffalo Bills 2020.
Product Tags: AFC East Champions, Buffalo Bills
See more related products: Buffalo Bills
Have a look at the detailed information about Vintage Buffalo Bills 2020 AFC East Champions T-shirt below!
Material
100% Cotton
Color
Printed With Different Colors
Size
Various Size (From S to 5XL)
Style
Hoodies, Tank Tops, Youth Tees, Long Sleeve Tees, Sweatshirts, Unisex V-necks, T-shirts, and more...
Brand
TokoPyramid
Imported
From the United States
Care Instructions

Machine wash warm, inside out, with like colors.
Use only non-chlorine bleach.
Tumble dry medium.
Do not iron.
Do not dry-clean.
Source: https://tokopyramid.com