Rare Taylor Swift Art Comic T-Shirt
Introducing the Rare Taylor Swift Art Comic T-Shirt – Where Art Meets Music!
Are you ready to step into the world of art and music combined? Our Rare Taylor Swift Art Comic T-Shirt is a visual masterpiece that brings Taylor Swift's iconic persona to life in the captivating style of an art comic.
Design: Imagine the bold, dynamic strokes of a comic book artist's pen, capturing Taylor Swift's essence with every line. This unique design transforms her into a captivating character within the pages of a comic book. Her image radiates energy and personality, making it a must-have for any Taylor Swift fan.
Storytelling: This Rare Taylor Swift Art Comic T-shirt tells a story without words. It encapsulates the power and allure of Taylor Swift through the art of comics. Each frame on the shirt is a piece of her musical journey, reminding us of her remarkable career and chart-topping hits.
Expression: The Art Comic design captures Taylor Swift's various moods and personas, from the feisty performer to the introspective songwriter. It's not just a shirt; it's a wearable work of art that lets you express your admiration for Taylor Swift in a fresh and creative way.
Statement: Whether you're at a concert, hanging out with friends, or just strolling down the street, this T-shirt makes a statement. It's a fusion of pop culture and artistry that boldly proclaims your love for Taylor Swift.
With our Rare Taylor Swift Art Comic T-Shirt, you're not just wearing a piece of clothing; you're wearing a piece of Taylor Swift's captivating world. Make a stylish statement and celebrate the intersection of music and art with this extraordinary shirt. Get yours today and let the world see your passion for Taylor Swift like never before!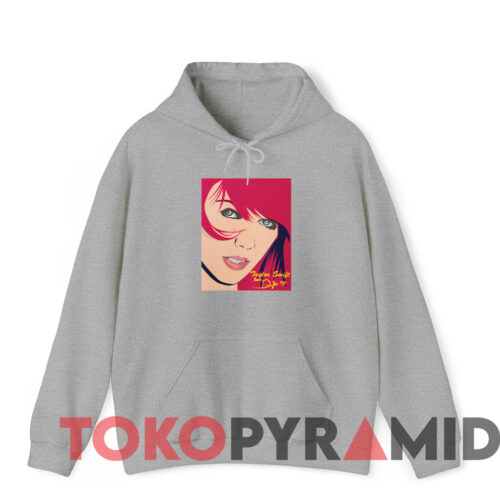 Product Tags: Art Comic, Taylor Swift
See more related products: Taylor Swift
Have a look at the detailed information about Rare Taylor Swift Art Comic T-Shirt below!
Material
100% Cotton
Color
Printed With Different Colors
Size
Various Size (From S to 5XL)
Style
Hoodies, Tank Tops, Youth Tees, Long Sleeve Tees, Sweatshirts, Unisex V-necks, T-shirts, and more...
Brand
TokoPyramid
Imported
From the United States
Care Instructions

Machine wash warm, inside out, with like colors.
Use only non-chlorine bleach.
Tumble dry medium.
Do not iron.
Do not dry-clean.
Source: https://tokopyramid.com