Vintage 1992 Nascar Richard Petty 43 Fan Appreciation Tour T-shirt
Presenting the 1992 Nascar Richard Petty 43 Fan Appreciation Tour T-shirt a wearable ode to the legendary icon of motorsport, Richard Petty, and a testament to a historic chapter in the world of NASCAR. This remarkable Nascar Vintage T-shirt encapsulates the essence of a pivotal year when the racing world bid farewell to a titan and paid homage to his illustrious career through the "Fan Appreciation Tour".
At its core, this design immortalizes the visage of Richard Petty, adorned with his trademark smile and his iconic racing cap. The backdrop showcases the distinguished number 43 car navigating through the captivating black-and-white checkerboard curves, elegantly intertwined with the Fan Appreciation Tour banner. No detail is left unattended, as Richard Petty's signature graces this composition, a personal seal of authenticity that infuses the design with his indomitable spirit.
This 1992 Nascar Richard Petty 43 Fan Appreciation Tour T-shirt serves as a cherished relic, commemorating the pivotal moment when Richard Petty, a towering star of NASCAR, declared that 1992 would mark his final season on the racetrack. In a grand gesture of gratitude and admiration, he orchestrated the "Fan Appreciation Tour", an extraordinary journey that celebrated his illustrious career and the unwavering support of his fans.
The image of Richard Petty's triumphant grin, set against the backdrop of the iconic car number 43, etched onto the timeless checkered landscape, and accompanied by the Fan Appreciation Tour emblem, serves as a visual narrative of an era that reshaped the course of motorsport history. It's a Nascar Fan Appreciation Tour T-shirt that invites you to immerse yourself in the vibrant legacy of a racing legend, an emblem of resilience, and the unbreakable bond between a driver and his fans.
Whether you're an ardent Nascar enthusiast, a collector of iconic memorabilia, or simply drawn to the allure of an era where racing roared with unparalleled fervor, the 1992 Nascar Richard Petty T-shirt beckons you to don the spirit of a bygone time and pay tribute to the unmatched charisma of Richard Petty and his unforgettable Fan Appreciation Tour.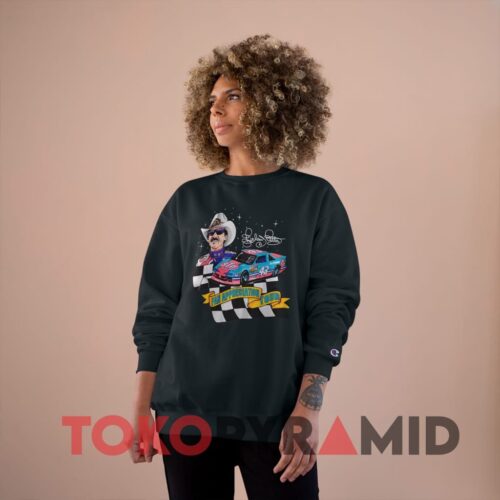 Product Tags: 1992 Nascar, 1992 Nascar Richard Petty, Fan Appreciation Tour, Nascar Richard Petty 43, Richard Petty, Vintage 1992
See more related products: NASCAR
Have a look at the detailed information about Vintage 1992 Nascar Richard Petty 43 Fan Appreciation Tour T-shirt below!
Material
100% Cotton
Color
Printed With Different Colors
Size
Various Size (From S to 5XL)
Style
Hoodies, Tank Tops, Youth Tees, Long Sleeve Tees, Sweatshirts, Unisex V-necks, T-shirts, and more...
Brand
TokoPyramid
Imported
From the United States
Care Instructions

Machine wash warm, inside out, with like colors.
Use only non-chlorine bleach.
Tumble dry medium.
Do not iron.
Do not dry-clean.
Source: https://tokopyramid.com