Vintage 80s Buffalo Bills New York T-shirt
Introducing our Vintage 80s Buffalo Bills New York T-shirt – a piece of sports history that captures the essence of an era when the Buffalo Bills ruled the football scene in New York. This shirt is not just an article of clothing; it's a portal to a time when the Bills were a force to be reckoned with.
The design of this shirt transports you back to the vibrant 1980s, where the Buffalo Bills made a name for themselves as one of the premier NFL teams. The retro aesthetic is a nod to the bold and electric style of that decade, and the team's dominance on the field.
The distinct combination of "80s Buffalo Bills New York" emblazoned on the shirt captures the pride and excitement of Bills fans during that period. It's a testament to the team's legacy and the bond between the Bills and their dedicated New York supporters.
The color palette, fonts, and graphics are all inspired by the 80s, giving this shirt a true vintage feel. The design is simple yet impactful, making it an ideal addition to any fan's wardrobe.
Whether you're a lifelong Bills fan or just appreciate the history of this legendary team, our Vintage 80s Buffalo Bills New York T-shirt is a stylish way to pay homage to an iconic era in sports. It's a timeless piece that allows you to showcase your team spirit with a touch of nostalgia.
Wear it proudly to the games, at sports gatherings, or simply as a fashion statement that celebrates the glory days of the Buffalo Bills in New York during the 1980s. This shirt is more than apparel; it's a piece of history and a symbol of enduring sportsmanship.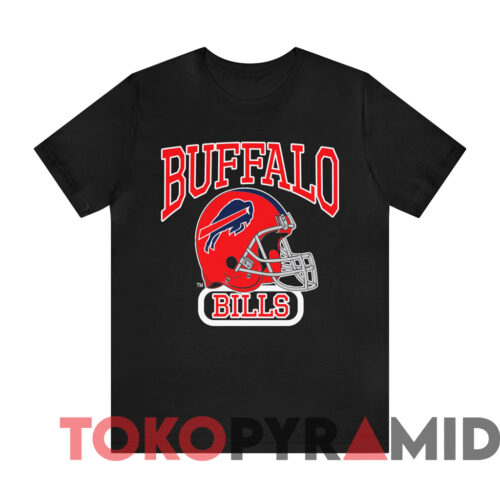 Vintage, 80s, Buffalo Bills, New York, T-shirt, 80s Buffalo Bills, Buffalo Bills New York,New York Buffalo Bills, 90s Buffalo Bills, Vintage 80s Buffalo Bills, Vintage Buffalo Bills T-shirt.
Product Tags: Buffalo Bills, New York
See more related products: Buffalo Bills
Have a look at the detailed information about Vintage 80s Buffalo Bills New York T-shirt below!
Material
100% Cotton
Color
Printed With Different Colors
Size
Various Size (From S to 5XL)
Style
Hoodies, Tank Tops, Youth Tees, Long Sleeve Tees, Sweatshirts, Unisex V-necks, T-shirts, and more...
Brand
TokoPyramid
Imported
From the United States
Care Instructions

Machine wash warm, inside out, with like colors.
Use only non-chlorine bleach.
Tumble dry medium.
Do not iron.
Do not dry-clean.
Source: https://tokopyramid.com