Vintage Chicago Bulls NBA Basketball T-shirt
Introducing the Vintage Chicago Bulls NBA Basketball T-shirt, a classic tribute to one of the most storied franchises in the history of the NBA, the Chicago Bulls. This shirt embodies the spirit of the Bulls' legacy, paying homage to their incredible journey in the world of basketball.
The design of this shirt showcases the iconic Chicago Bulls logo, immediately recognizing the team's illustrious history. The unmistakable colors and the bold logo design take you back to the golden era of NBA basketball when the Bulls were at the peak of their dominance. It's a timeless representation of the team's iconic identity and the exhilarating moments they've provided to fans worldwide.
The Vintage Chicago Bulls NBA Basketball T-shirt is a must-have for basketball enthusiasts, fans of the Chicago Bulls, or anyone looking to show their appreciation for a true NBA legend. Whether you're reliving the glory days of the Bulls or simply want to sport a piece of basketball history, this shirt is the perfect addition to your wardrobe. Wear it with pride and celebrate the legacy of the Chicago Bulls and their impact on the game of basketball.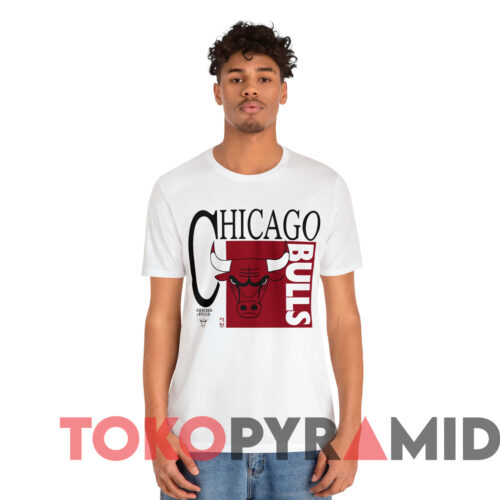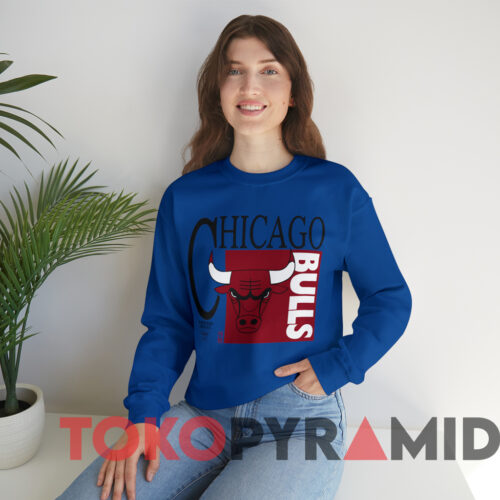 Vintage Chicago Bulls NBA Basketball T-shirt, Chicago Bulls fan apparel, Retro NBA tee, Classic Bulls design, Collectible sports attire, Retro basketball fan gear, Iconic NBA team shirt, Chicago Bulls logo tee, NBA fan merchandise, Vintage NBA fashion, Chicago Bulls nostalgia, NBA basketball legacy, Retro sports fan gear, Vintage basketball shirt, Bulls fan fashion, NBA history tribute, Vintage sports apparel, Chicago Bulls icon, NBA team pride, 90s Chicago Bulls NBA Basketball, 80s Chicago Bulls NBA Basketball.
Product Tags: Chicago Bulls, NBA
See more related products: Chicago Bulls
Have a look at the detailed information about Vintage Chicago Bulls NBA Basketball T-shirt below!
Material
100% Cotton
Color
Printed With Different Colors
Size
Various Size (From S to 5XL)
Style
Hoodies, Tank Tops, Youth Tees, Long Sleeve Tees, Sweatshirts, Unisex V-necks, T-shirts, and more...
Brand
TokoPyramid
Imported
From the United States
Care Instructions

Machine wash warm, inside out, with like colors.
Use only non-chlorine bleach.
Tumble dry medium.
Do not iron.
Do not dry-clean.
Source: https://tokopyramid.com