Vintage Grateful Dead Trip East 1987 Rare Shirt
The Vintage Grateful Dead Trip East 1987 Rare Shirt is a vibrant and nostalgic tribute to the legendary Grateful Dead tour of 1987. This shirt encapsulates the essence of that iconic journey with a captivating design.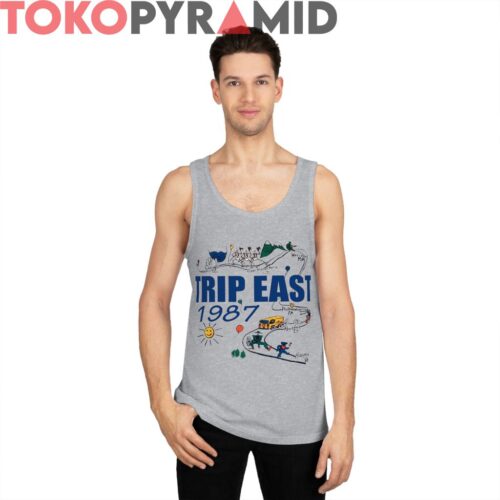 The centerpiece of the shirt features an intricately illustrated road, adorned with a delightful array of Grateful Dead symbols and imagery. As you traverse this artistic highway, you'll encounter dancing bears, the iconic Grateful Dead skeleton motifs, a whimsical bus, and even a turtle, all paying homage to the band's rich visual iconography.
What truly makes this shirt a collector's gem is the meticulous detailing of the tour's destinations. Each stop on the Grateful Dead Trip East 1987 is lovingly inscribed along the road, from Hartford to Philadelphia, Chicago to Hampton, and beyond. It's like taking a stroll down memory lane through the places where the magic of the Grateful Dead came alive during that historic tour.
At the heart of this design, the bold lettering proudly proclaims "TRIP EAST 1987", serving as a reminder of the incredible musical journey that fans embarked on during that year.
Whether you were fortunate enough to be part of that remarkable tour or you simply appreciate the cultural significance of the Grateful Dead, this shirt allows you to carry a piece of that magical experience with you. The Vintage Grateful Dead Trip East 1987 Rare Shirt is not just an article of clothing; it's a wearable piece of history that celebrates the band's enduring legacy and the unforgettable moments of their 1987 tour.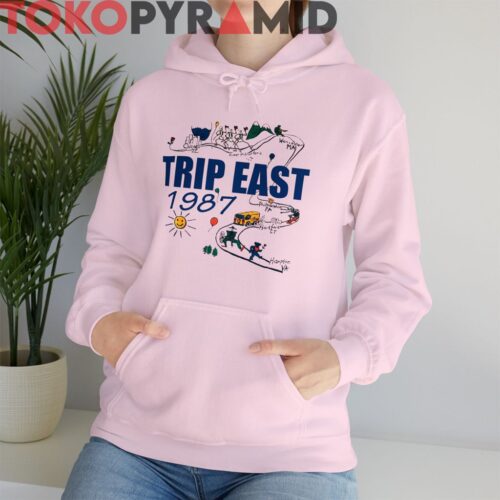 Have a look at the detailed information about Vintage Grateful Dead Trip East 1987 Rare Shirt below!
Material
100% Cotton
Color
Printed With Different Colors
Size
Various Size (From S to 5XL)
Style
Hoodies, Tank Tops, Youth Tees, Long Sleeve Tees, Sweatshirts, Unisex V-necks, T-shirts, and more...
Brand
TokoPyramid
Imported
From the United States
Care Instructions

Machine wash warm, inside out, with like colors.
Use only non-chlorine bleach.
Tumble dry medium.
Do not iron.
Do not dry-clean.
Source: https://tokopyramid.com