Vintage 90s Buffalo Bills AFC Football T-shirt
Introducing the Vintage 90s Buffalo Bills AFC Football T-shirt – a must-have addition for any fan of the Buffalo Bills and lovers of the '90s sports era. This classic piece of sports memorabilia pays tribute to the Buffalo Bills' glorious AFC Football days in the 1990s, showcasing a design that captures the essence of that remarkable period.
The shirt's design is a timeless representation of '90s style, featuring bold and vivid graphics that transport you back in time to an era when the Buffalo Bills ruled the AFC. The front proudly displays the Buffalo Bills' emblem, surrounded by authentic AFC Football branding, evoking the excitement and energy that defined those games. The use of vibrant colors and meticulous detailing exemplifies a commitment to design, making it a standout piece for sports enthusiasts and fashion-forward individuals alike.
The Vintage 90s Buffalo Bills AFC Football T-shirt encapsulates the spirit of a time when the Bills were a powerhouse in the AFC. Whether you're a die-hard fan, a collector of vintage sports apparel, or someone who appreciates the nostalgia of the '90s, this T-shirt is a perfect addition to your wardrobe. Celebrate the team's iconic history and display your support in style with this unique and eye-catching fashion piece.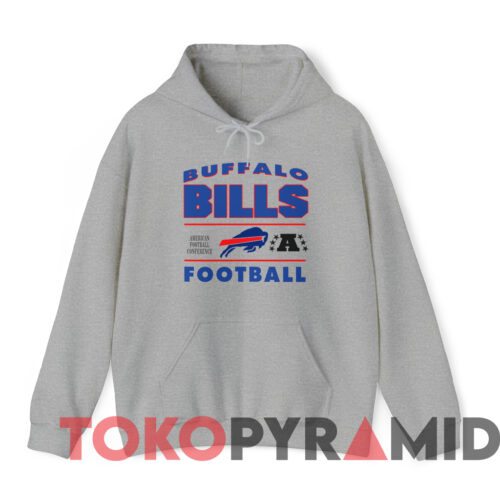 Vintage 90s Buffalo Bills AFC Football T-shirt, Buffalo Bills 1990s shirt, Retro AFC Football tee, 90s sports fashion, Vintage NFL clothing, Classic Buffalo Bills apparel, '90s football style, Buffalo Bills fan gear, Retro Bills tee, Iconic AFC Football design, NFL memorabilia, Buffalo Bills nostalgia, '90s sports attire, Vintage football shirt, Bills fan fashion, AFC East team shirt, Buffalo Bills throwback jersey, NFL history tribute, AFC Football fan favorite, '90s sports collectible, Vintage sports memorabilia.
Product Tags: AFC, Buffalo Bills
See more related products: Buffalo Bills
Have a look at the detailed information about Vintage 90s Buffalo Bills AFC Football T-shirt below!
Material
100% Cotton
Color
Printed With Different Colors
Size
Various Size (From S to 5XL)
Style
Hoodies, Tank Tops, Youth Tees, Long Sleeve Tees, Sweatshirts, Unisex V-necks, T-shirts, and more...
Brand
TokoPyramid
Imported
From the United States
Care Instructions

Machine wash warm, inside out, with like colors.
Use only non-chlorine bleach.
Tumble dry medium.
Do not iron.
Do not dry-clean.
Source: https://tokopyramid.com